Golf Tuition
Andrew Wild - PGA Professional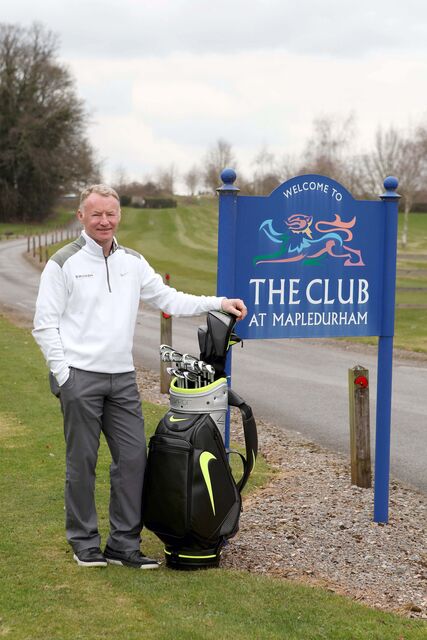 " If you think you need to be gifted and talented to play great golf - think again.
Solid basics, a great work ethic and a good imagination is all you need "
We offer a variety of coaching to suit all skills levels. Whether it's a one off individual golfing session (complete with a free 30 minute assessment of your skills to help determine how best we can help you) a series of group sessions to help you "get into golf" or a variety of short game masterclasses to enhance your skills. we have something for all budgets and the amount of time you have available.
Get into Golf
New to the game? Then book onto our TASTE GOLF - does it bite back? group sessions.
If you have always wanted to give golf a try but never had the opportunity, this will most definitely be a brilliant way to start. Andrew will be coaching you through all the great basics that you need to make the game FUN.
4 x 1 hour sessions which include tuition, balls and all the equipment you will need £49.99 per person
Improve your Golf
Whether you've been playing for a few months or you play off scratch, there's always room for improvement. Andrew offers a FREE 30 minutes assessment which includes video analysis to assess every element of your game, Once all the information is gathered your PERSONAL GOLF IMPROVEMENT PLAN will be given to you. This will give you a guide to how many sessions you will require to reach your golfing goals, the plan will also include the cost and time scale required to reach your golfing Nirvana.

To book your FREE 30 minute assessment or group sessions contact Andrew on 07876558488 or email Andrew@justwildaboutgolf.co.uk